France > Provence-Alpes-Côte d'Azur > Bouches-du-Rhône > 13550 > Noves
- Oratory Notre Dame à Noves (Avenue Agricol Viala): It is the oldest of the village. Votive oratory erected against the plague of 1721, it aims to protect the village against epidemics. It was moved during the construction of the railway line. The current statue of the Virgin and Child Jesus was sculpted by Daniel Chereches, an artist of Romanian origin, in 2001. This statue replaces the original stone statue of Lens in plaster very damaged by time. The oratory is smaller than at its origin, due to the raising of the road and the sidewalk. It has a rectangular base with a cornice entablature. The niche has a quadrangular opening and the roof has two slopes, topped by a stone cross. - Saint Eloi Oratory (Route de Châteaurenard): Built in 1869 (restored in 1982 and 1994), this oratory dedicated to Saint Eloi is one of the most widespread votive buildings in our territory. The restoration in 1994 allowed the association of the Novais Heritage to revive the tradition of the Saint Eloi cart in Noves. This carreto ramado takes place every year on the first Sunday of June. The building has a rectangular base decorated with cartouches. On the molded base, a cornice forming the entablature supports a large semicircular niche, with an angel's head in the keystone, framed by volute buttresses decorated with acanthus leaves. The roof, formed by a cornice in a lowered arc, supports an iron cross. On the base, above a rose window we read: MDCCCLXIX (1869). - Oratoire Saint Roch (Avenue de la République): Very nice oratory that is located in the center of the Paluds de Noves. Dedicated to Saint Roch, patron saint of the plague victims, a traditional feast is dedicated to this saint on the first Sunday of September. The building has a rectangular section and is made of large ashlars. Above a low base, a molded entablature supports a large semicircular niche framed by pilasters with capitals, supporting a frieze and a cornice surmounted by a flat roof adorned at the corners with scrolled brackets in the form of acroteria. A wrought iron gate with a radiating transom protects the statue of the saint. On the keystone you can read the date of construction 1866, and under the niche the dedication "Saint Roch, pray for us".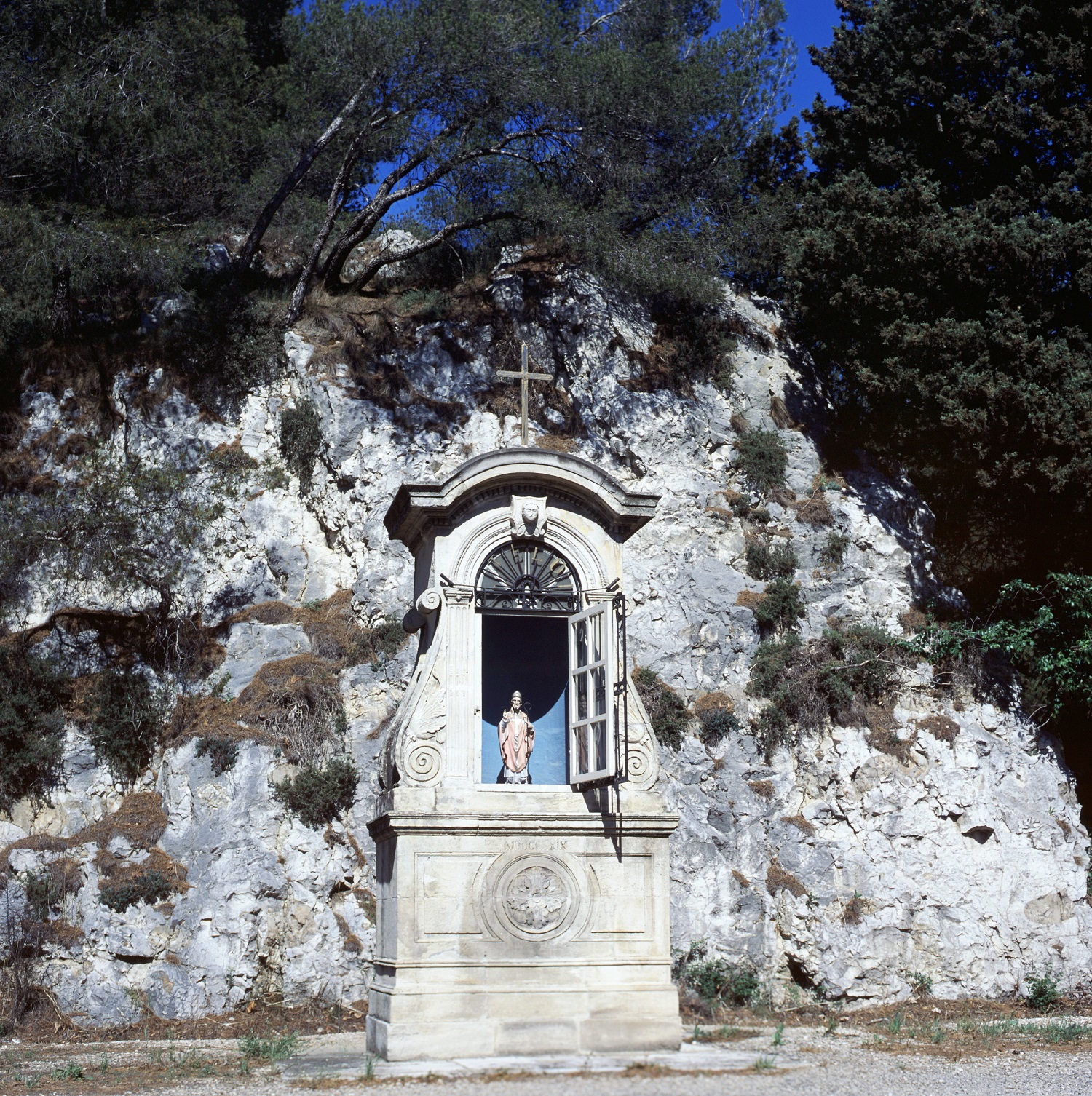 Copyrights © Noves
Les lieux touristiques dans un rayon de 10 kms.
A proximité:
Datatourism data updated on: 2023-10-16 10:06:33.219