France > Provence-Alpes-Côte d'Azur > Bouches-du-Rhône > 13122 > Ventabren > 4000 Route De Roquefavour
A charming house on the riverfront entirely dedicated to guests. A new concept, a new experience between the gite and the bed and breakfast...
A warm and relaxed welcome, 4 comfortable rooms and a duplex studio, unforgettable living spaces, an exceptional setting on the banks of the Arc River. The calm of the countryside near the city. - Romantic Suite (35m²): In empire style, this room displays a style and decoration of character - Timeless Suite (16m²) : This troglodyte room offers a decoration inspired by the love of contemporary and antique furniture. - Contemporary room (12m²) : A troglodyte room with clean lines, it has comfortable and functional furniture. - Zen room (25m²) : Asian style, it gathers Japanese, Chinese, and oriental decoration influences. Moreover, thanks to its direct access to the swimming pool and to the outside, you will enjoy the nature as soon as you wake up. Breakfast included with the rooms, private swimming pool without opposite, direct access to the river, gardens, terrace, free indoor and outdoor parking, free WIFI, GSM amplifier...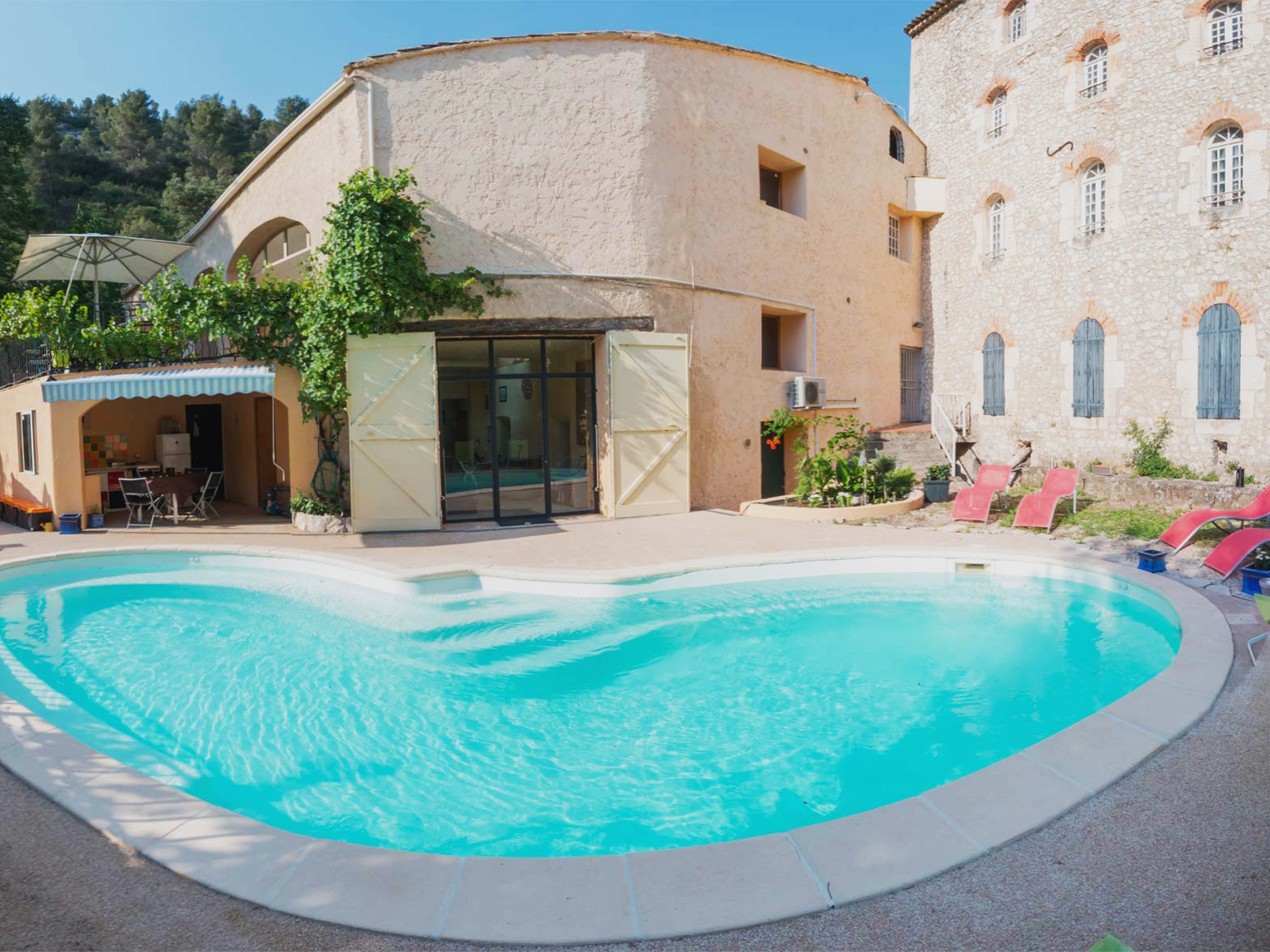 Copyrights S. Mokhtar - Au bord de l'Arc
Les lieux touristiques dans un rayon de 10 kms.
A proximité:
Val de Vignes
One hundred hectares in the northern foothills of the Arbois Massif, on the territory of the commune of Velaux... One hundred beautiful hectares of...
Voir
Domaine Du Mas Bleu - Caveau de Velaux
At the gates of Aix and Marseille, at the foot of the Nerthe mountain range, the Domaine du Mas Bleu - Val des Vignes, located between the Etang de...
Voir
Maison Arquier
Settled in the cool valley of the Arc, under the largest stone aqueduct in the world, Maison Arquier is a warm place, where one finds harmony for r...
Voir
Les Roches Rouges
It is at the foot of the village of Ventabren, one of the most beautiful and charming villages in France, that Danielle and Yves will welcome you t...
Voir
Datatourism data updated on: 2023-10-25 05:15:39.631