France > Provence-Alpes-Côte d'Azur > Bouches-du-Rhône > 13600 > La Ciotat > 40 Rue Lapérouse
Flat of 41m² in a building. Terrace of 11m². 3rd floor. Capacity of 4 persons.
Air conditioning, kitchenette, oven, microwave, dishwasher, washing machine, internet access, wifi access, television, DVD player, baby seat, living room, central heating, electric heating, bathtub, separate WC, 1 bedroom, 1 single bed, 1 double bed, 1 sofa bed, 1 baby bed, bathroom linen (service at an extra charge), household linen provided, radio, plancha, iron, hoover, coffee machine, kettle, toaster. Private parking. Garage. Tourist tax not included. Rental charges included.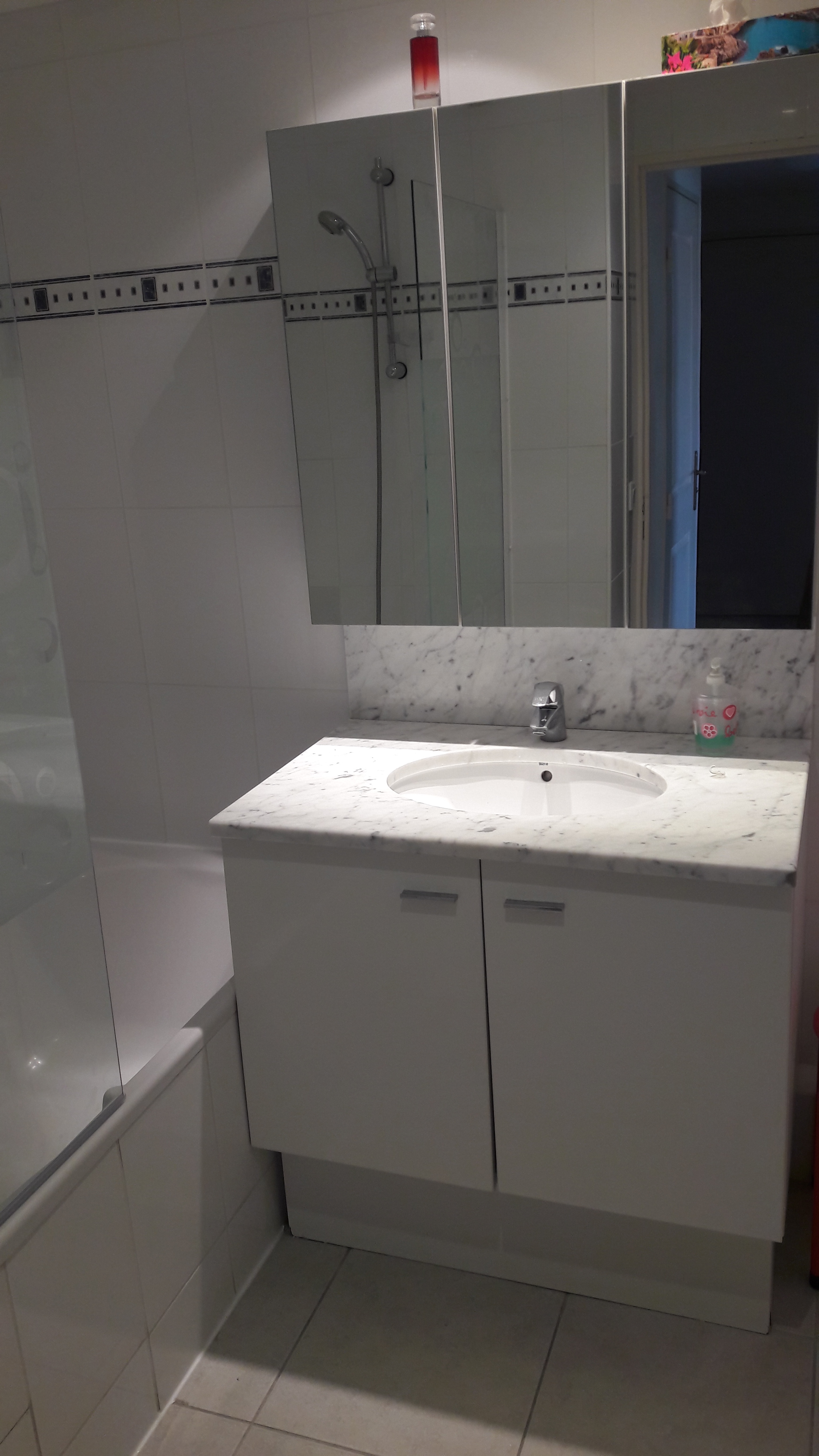 Copyrights sylvierouvet
Les lieux touristiques dans un rayon de 10 kms.
A proximité:
Les Minots
The restaurant Les Minots offers quality cuisine prepared from fresh and seasonal products.
Voir
La Pêcherie
This restaurant is ideally located on the old port of La Ciotat and has a beautiful terrace. It is also a place to relax, a privileged moment to sh...
Voir
Appart'City Confort La Ciotat
Appart'City Confort La Ciotat offers comfortable, self-catering 3-star accommodation with private parking and free Wi-Fi.
Voir
Gare de l'Escalet
The Gare de l'Escalet is a gallery that hosts temporary exhibitions throughout the year.
Voir
De la Vigne à l'Olivier
Italian restaurant located on the old port of La Ciotat which also has a delicatessen offering products for sale from southern Italy and a wine cel...
Voir
Best Western Premier Hôtel Vieux Port
Just a few minutes from the beach and the Calanques du Mugel and Figuerolles, in the heart of the port of La Ciotat and a stone's throw from the ci...
Voir
Marché de Noël
La Place de l'Escalet accueillera le traditionnel Marché de Noël avec de nombreux exposants et de nombreuses animations.
Voir
La Soupe des Chefs
Les amateurs de soupes seront ravis de participer à cette manifestation qui leur permettra de déguster de succulentes soupes. Cette action revêt au...
Voir
Datatourism data updated on: 2023-10-25 05:15:39.641