France > Provence-Alpes-Côte d'Azur > Bouches-du-Rhône > 13260 > Cassis > 10 Rue Pierre Eydin
Located in the old Cassis, this shop of character all vaulted on two floors. Many local products, paintings, big brands of decoration of the products of our own registered trademark the art of Time of the side of Cassis
Situated just a few steps from the port, l'Art du Temps is the shop not to be missed in Cassis. Decorative objects, works of art, but also a wide choice of big brands such as Pomax, Atezza, Atelier 1627, Hanjel, Ciment Factory... Charming and contemporary decoration among tableware, tablecloths, cutlery, photophores, objects for the kitchen, the garden and the house. Stéphane and his fairy hands awaken the sleeping soul of old or customised "workshop" furniture, working on the mix of wood and iron, the paint side and the patina side, chic, unique and trendy furniture made by a passionate person! Moreover, the shop hosts the gallery of the famous and irresistible works, pop-art and oil paintings, of Fabien Novarino HOME VISIT THE SHOP CATALOGUE FURNITURE COLLECTIONS PRODUCTS PRICE LIST ORDER FORM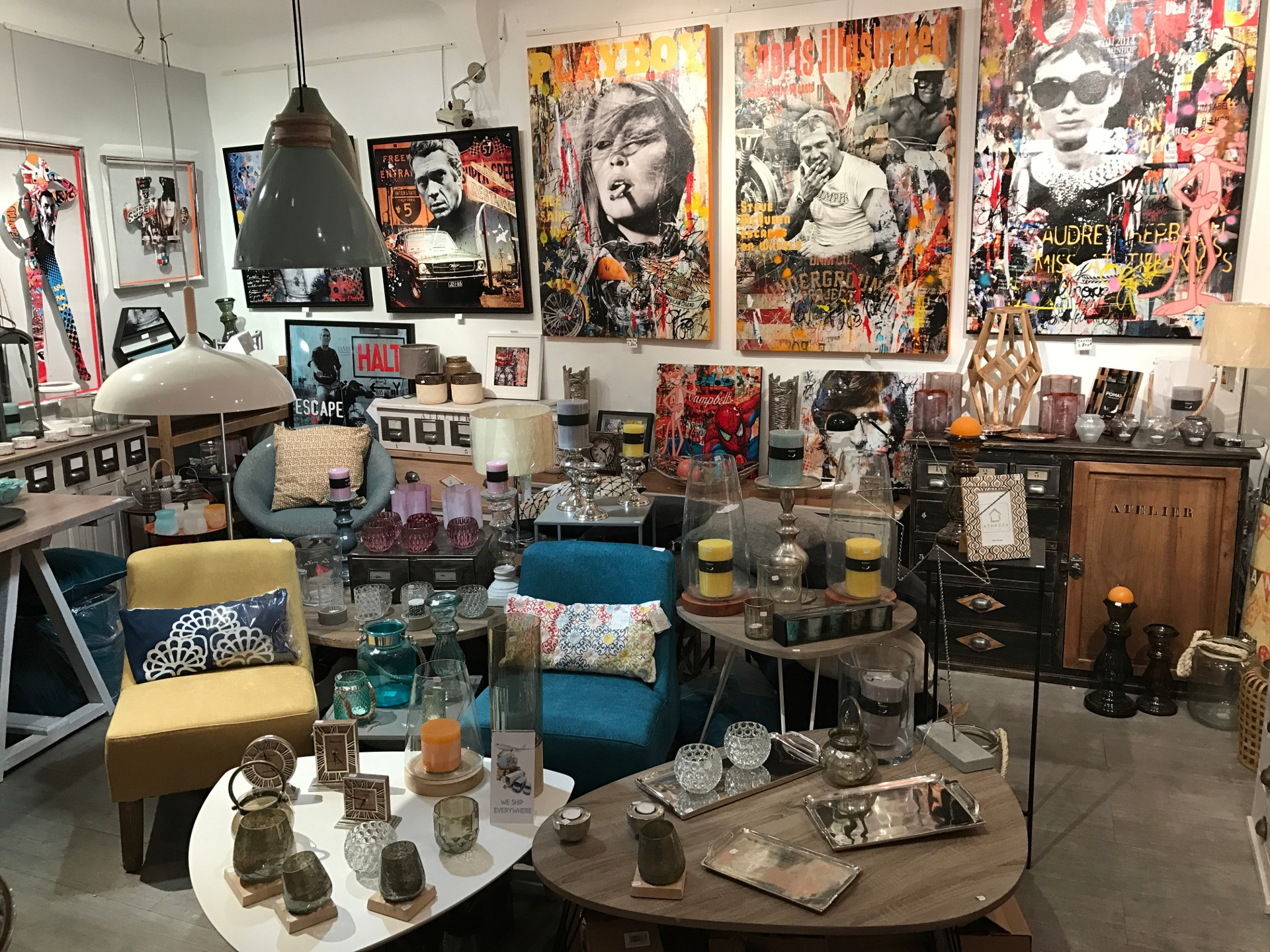 Copyrights L'Art du temps
Les lieux touristiques dans un rayon de 10 kms.
A proximité:
Best Western Cœur de Cassis
Completely renovated, the hotel invites you to charm and relaxation in the heart of Cassis.
Voir
Musée municipal d'art et traditions populaires
The Municipal Museum of ATP offers a programme of cultural events throughout the year: major thematic exhibitions, educational workshops for school...
Voir
Exposition d'Hiver : Les œuvres permanentes
Entrez dans l'univers des paysagistes provençaux refuge artistique, avec les œuvres du fond de la collection permanente du Musée sorties des réser...
Voir
Datatourism data updated on: 2023-10-16 10:06:33.102